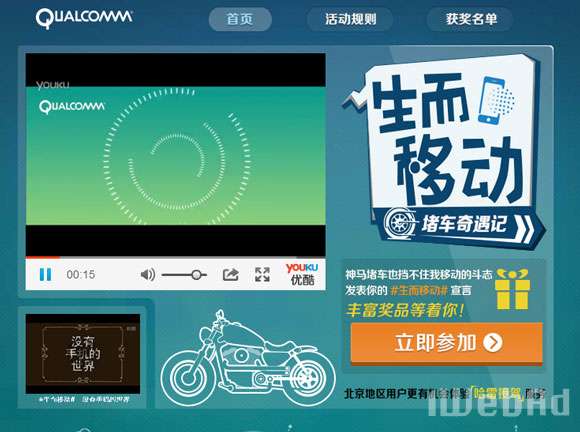 Qualcomm is committed to moving to make life better.
Video of these taxis have moved # # raw two-dimensional code, traffic jams through the smart phone scan the QR code, you can summon the magic of mobile tools that will extricate you from traffic jam! Harley-Davidson motorcycles, rickshaws also retro chair, which is when you are most looking forward to in a traffic jam with a smart phone call out of the "moving artifact"?
except "traffic jam Trek" creative video, but you can also make your own event page # mobile # manifesto born.
Write your # mobile # understood born a chance to win your phone bill, Jingdong coupons and gift Xiaolong smartphones
friends in Beijing chance to get Harley Jiejia service through application to the event page!
http://v.youku.com/v_show/id_XNjEwMjU4NjU2.html